WELCOME TO BUTTERBUR & SAGE LTD
Welcome to our new website, we hope you like the new layout.
Unfortunately we were unable to copy across all our customer contacts, so we would appreciate it if you could register an account on the new website.
Please use our Contact Us page and let us know your thoughts about the new site.
Thank you for your custom.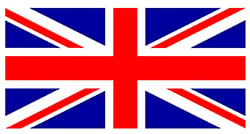 Established in 1983, we are a UK based company supplying a comprehensive range of carefully selected pure essential oils to professional aromatherapists, practitioners and aromatherapy institutions around the world. Widely acclaimed for our exhaustive quality controls, extensive research and development programmes we offer reassurance and complete commitment to customer satisfaction on both price and service.
The Aromark Seal of Quality, a registered Trade Mark of Butterbur and Sage Ltd, is a strict system of quality based upon the botanical plant, its origin, analysis and purity. It represents a unique development in the need to establish standards of purity and authenticity with essential oils, absolutes and other aromatics